Opening Ceremony - Mogadishu Office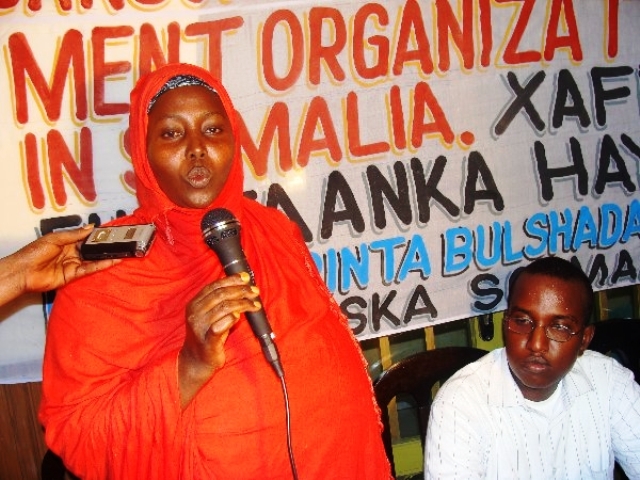 Cansoma Community Development Programs, Mogadishu, Somalia, office organized opening ceremony for the new Mogadishu office. Prominent community members such as elders, lawyers, educators, youth, women's organizations and the local Mogadishu media were invited and participated in this ceremony.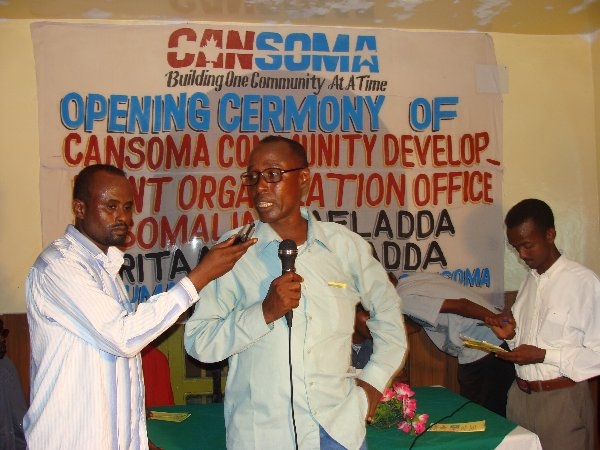 The participants of the conference discussed about the current unrest situation in Mogadishu, Somalia and problems faced by the internally displaced persons in the refugees make shift camps and how best to address this urgent situation.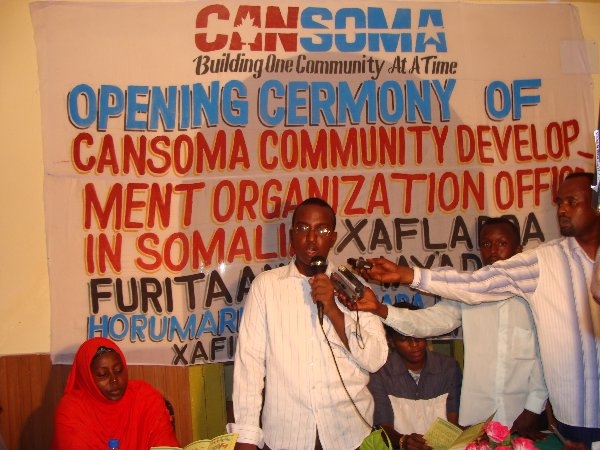 Boosteeyo Macalin Muuse who spoke on behalf of the mothers said that "Women and children suffer most in this chaotic situation in Mogadishu". She added that priority must be given to mothers and Childers's education and health care. Basic needs such us children's milk, and food and others necessities must be provided to the most effected – mothers and children.

Yaasir Cantar who spoke on behalf of the youth said that youth need programs where they can learn a skill which enables them get jobs after graduating. Many unemployed and unskilled youth have no choice but to engage in illegal activities in order to survive.
They also discussed how Cansoma Community Development Programs can help implement its social, education and health care programs.
The participants agreed that funds must be raised for the proposed projects such Warsheekh Secondary School and digging of wells in the remote regions where villagers face shortage of water during the dry season between December and April every year.
At the end, the participants agreed to do their best in terms of implementing the developmental programs with the help of Cansoma Office in Ottawa, Canada, one project at a time.